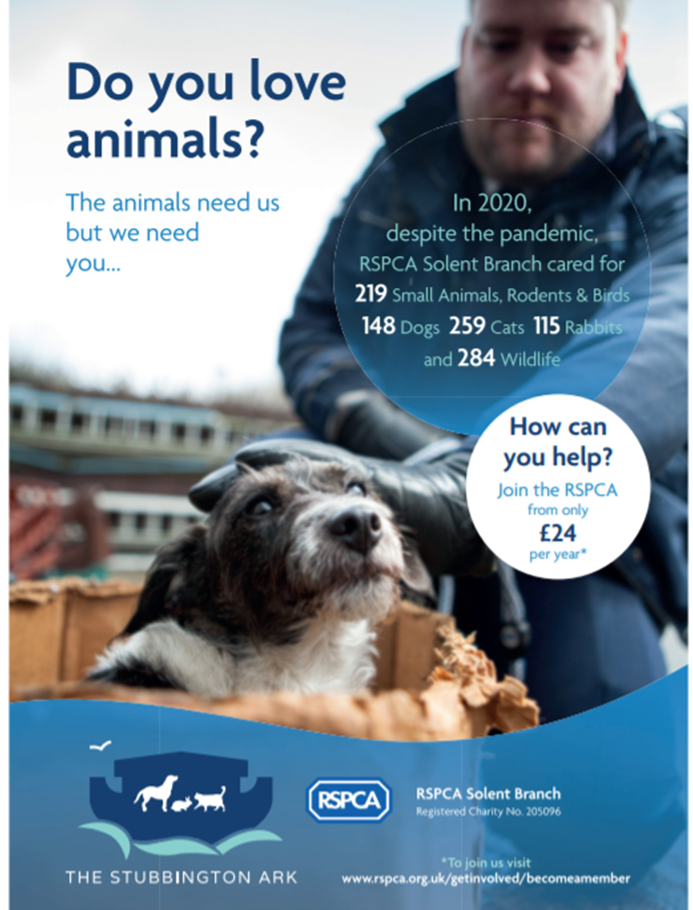 How can you help?
Become a member of the National RSPCA and help make a real difference to the lives of animals across England and Wales.
To Join visit
Individual membership costs £24 per year
Joint membership costs £36 per year.
Once signed up, apply to become a member of RSPCA Solent Branch (at no extra cost) directly improving welfare for animals in Hampshire.
Benefits
Membership card and badge

Animal Life magazine subscription

Car sticker

Information on the work of the national RSPCA and it's finances

The right to vote at the national charity's AGM and elections

The right to vote at the RSPCA Solent Branch AGM and elections

The opportunity to sit on the local board of trustees

The chance to support/attend local projects/open days
The Animals Need Us but We Need You…please Help Us to Help Them!